8 Tips For a Successful Relationship With Your Doctor
See on Scoop.it – Patient Information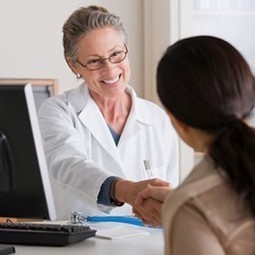 After two business trips that took me to Palo Alto, CA and Dallas, TX with only a week at home in between, I knew that the cold I'd had for six weeks had somehow made its way into my ears. The plane flights had shoved pressure into tender ear canals and sinuses, causing pain and congestion in both.
After trying allergy medications and decongestants for six weeks, I knuckled under and saw a doctor. I hadn't felt good for a while and it wasn't just the ear and sinus pain but a deep down fatigue and intermittent low fever.
Seated in an exam room, noticing the smell only well-traveled doctor's offices have, I greeted the doctor I'd known for years. Sometimes he was moody but mostly pleasant and affable. After discussing my symptoms, Dr. Y asked about my latest book, The Take-Charge Patient. We chatted about healthcare reform and its implications for physicians.
After an exam of my ears, nose and throat, Dr. Y. said he didn't see evidence of infection and launched into a regimen of allergy medications and seven days of steroids. He explained that inflammation and allergies were the cause of my symptoms.
"The fever too?" I explained that I'd not been feeling well for a while and had been taking allergy medications and decongestants with no success. I repeated my symptoms, adding in a few more for the sake of emphasis, because after all, I wouldn't have been in his office if I hadn't wanted a prescription for a-n-t-i-b-i-o-t-i-c-s, the dreaded request for many doctors.
Read more: http://martineehrenclou.com/2013/12/8-tips-for-a-successful-relationship-with-your-doctor/
See on martineehrenclou.com