Promoting Patient Education with Social Media
See on Scoop.it – Patient Power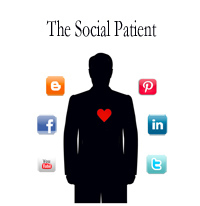 Kevin Pho, MD, is perhaps the most recognized physician voice in social media. Pho, more commonly known as KevinMD, has an online audience of more than 100,000 between his blog, Facebook, Twitter and RSS (really simple syndication) feed.
A primary care physician at Nashua (N.H.) Medical Group, Pho recently spoke with Curaspan Connections about how social media has emerged as a tool to help health-care providers communicate with their patients.
Curaspan: Why should health-care providers care about social media?
Kevin Pho: There is a tremendous opportunity to communicate information that is helpful to patients. With social media, physicians now have a platform to correct some of the misconceptions that may be out there in a way that reaches a wide patient audience. I look at this as an opportunity for data curation. We're able to pull aside the curtain and show what's behind some of the stories patients may be hearing. Clearly, social media is changing the way patients receive information.
How does a provider get started?
You can start with a blog, like I did, and then use some of the newer applications like Facebook and Twitter to drive awareness and traffic to your blog. I think if someone is going to get started, he would need to be someone who is passionate about what is happening in the health-care space and willing to take the time to get the information out there.
Is it time-consuming?
It takes a commitment when you get up at 4 a.m. every day. I spend two to three hours a day on it, very early, then again at night. That's why so few doctors are actively blogging. Who has the time? But I look at this as building a digital footprint, preparing for the future. When I first started blogging in 2004, physician blogs were in their infancy. But you're starting to see more of a physician voice now. I'm glad to have been out there early.
What inspired you to start your blog?
Patient education. There's a lot of misinformation out there, and I think it's important to steer patients to the right information. My patients would see something on TV and wonder, "How does this affect me?" They'd see a new study and ask the same question. Not everything was being reported, and there were questions. I recognized there was a huge opportunity to pull aside the curtain, and I wanted to do something about it.
There are a lot of things that can be fixed with health care, and physicians need a platform to express themselves. The good news is that we're now parlaying this from a social media platform to mainstream media.
You were interviewed by CBS Evening News. What kind of impact has that had?
That really legitimized the voice of the physician blogger and gave us credibility. In the past, sources of information were only academic medical centers. This legitimized what we're doing and made it trustworthy. I think there's a recognition now that the physician blogging voice is a good source of information.
Can you share some specific issues you've addressed?
Back in 2004, when Merck recalled Vioxx, I got a lot of calls from patients asking "What do I do?" This got me thinking that there were a lot of questions out there and the news was changing every day. I thought there was a need for a physician voice. And as you look around today, there are new sets of questions.
Health-care reform. How does it affect doctors? How does it affect patients? There is such a wide spectrum of opinions, and I present both sides. Another area of concern for patients was the U.S. Preventive Services Task Force recommendation about the timing of breast cancer screening. I wanted to present the facts in the right context.
What I do is guide patients to reputable sources of information. I can't give out personal medical advice. My goal is to help educate.
Has your notoriety helped attract new patients?
The feedback has been very positive. We're a hospital-owned practice and I've been written up in the local newspaper. I don't directly use my blog to market the practice but locally, if someone is new to town and types "New Hampshire doctors" into search, I'm there. This is not the majority, but it's laying groundwork for the future.
How so?
We're laying the foundation for years down the road when everyone is using Google to find a doctor. Typically, health care trends a few years behind what's happening in the marketplace. One tip I've always had is to look at what's happening in other areas, spot those trends and see how I can apply it to what I'm doing. This is an exciting time. In health care, there's something new every day and I'm glad to be in a position to help educate patients.
So where is this all going?
I see a social media network for health-care providers. You're finding doctors on Facebook now, but it's their personal pages. There is no killer site for health-care providers. I do think that in three to five years health-care professionals will adopt this en masse. I'm sure someone is working on it now, because it's approaching a tipping point.
One of the things you'll see in the future is less siloing of social media. You won't see someone so focused on a blog, Facebook or Twitter. In general, this will all come together in one social media presence. The key is to get it on as many platforms as possible.
See on connect.curaspan.com